Posted by admin on Jan 4th 2022
Choosing the Right Basketball Hoop for Your Home
If you want to place a recreation center in your own yard or driveway, or if you have kids who fashion themselves as the next NBA All-Star, it might be time to price out and shop for a basketball hoop for your own property. Once you have made the decision to purchase a basketball system for your home, the next question is which type of system will best suit your needs.
Basketball systems made for a driveway or a yard are a lot different than ones made for a gymnasium. Sure, they all have a hoop, a backboard and a shooter's square to aim for. But beyond that, there are big differences between the kind of hoop you'd play with in a gym and what you can realistically place in your driveway or backyard. Your choices at home boil down to in-ground, portable, hoops that mount to a wall or a roof and poolside basketball goals.
How to choose the right basketball hoop for your home?
In-Ground Basketball Hoops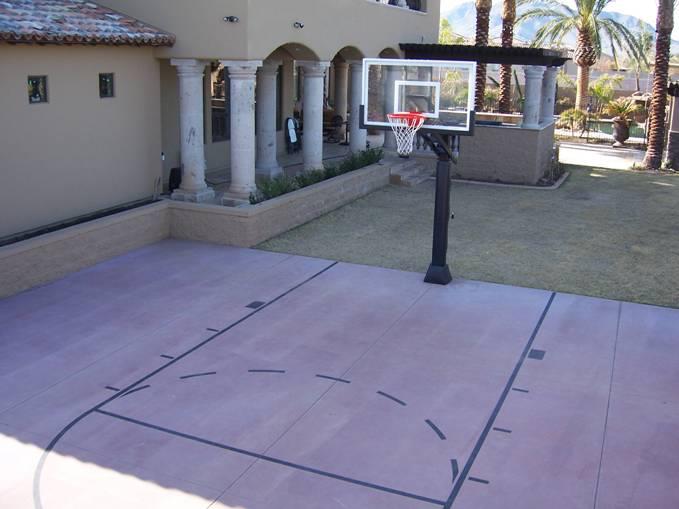 An in-ground basketball system is anchored underground and encased with cement. Among the choices for a driveway basketball system, none offers better stability than an in-ground system. But you have to know for certain that the place you intend to plant your in-ground basketball hoop is the right location, because once you break ground and install the backboard, going back can be a big hassle. The spot must have enough room for play and not interfere with your day-to-day life. Avoid putting that backboard near trees or shrubs, and look for an anchor bolt mounting system or a ground sleeve that can protect the pole's base from any elements that might cause the pole to corrode over time.
Portable Basketball Hoops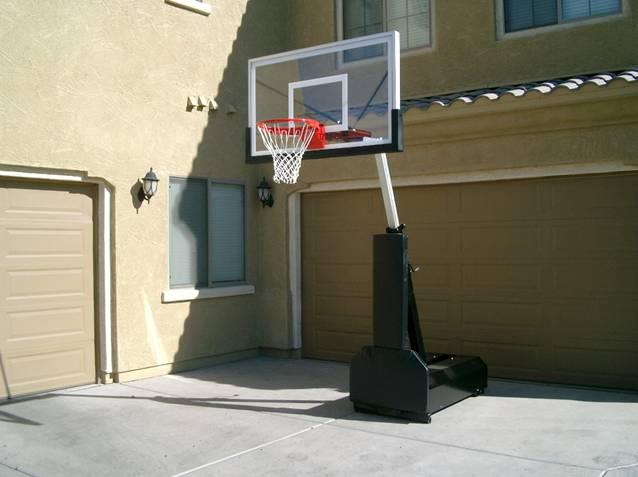 A portable backboard gives you a lot more flexibility and versatility. While some portable goals sacrifice physical stability, most First Team portables are as stable as their in-ground counterparts. Portable basketball systems can either use water, sand or cement blocks for ballast. If the base is weighted down by water, you must be vigilant that the water does not evaporate over time, or else it could tip over. Water obviously costs less than sand or concrete blocks, but First Team recommends them both over water for safety. Sand or block based systems have the advantage of greater density and the ability to stand firm for a longer period of time without any maintenance.