Posted by admin on Jan 19th 2022
Football Goal Care and Maintenance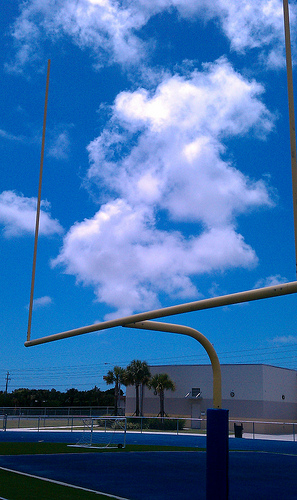 In addition to making sure that your football team has a neat and well-manicured field on which to play and practice, the maintenance of football goal posts is also important, if sometimes overlooked.
What regular maintenance should I be doing on my football goal post?
1) Never allow any individuals to climb goal posts--not even after a big victory over your conference rivals.
2) Keep organic material away from the base of the goal posts. Grass, litter and other similar debris could cause the goal post's base to corrode or deteriorate.
3) Check the entire structure of the goal post for signs of corrosion. Repaint the posts with an exterior grade, rust-resistant enamel.
4) All connections should be kept water tight. Check the condition of the caulk wherever there is a connection. Repair or replace as required to ensure the water-tightness of every connection.
5) Check the structure of the goal post before each use. Look for loose or missing hardware, and repair before use.
It is also important to make sure that the in-ground mounting of the goal post is secure, and that the uprights are level and secure.