Posted by admin on Jan 21st 2022
Lacrosse Goal Care and Maintenance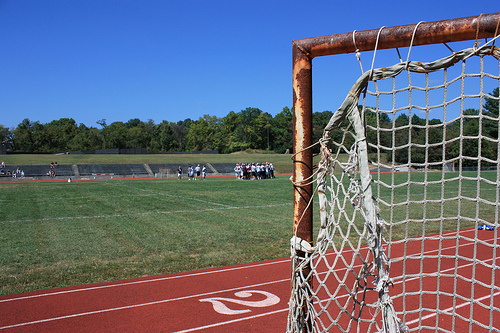 The care and maintenance of your lacrosse goal and net are easy to take for granted, but they should be tended to with care and vigilance so that the goals you are using are safe and do not deteriorate.
Net Maintenance
A lacrosse net doesn't last forever. Eventually, rips and tears in the netting will precipitate the purchase of new netting. Replacement lacrosse goal nets can be difficult to find if you don't know what you're looking for. A net with 4mm thickness will withstand any shot taken with real authority and force, and you will benefit further if you can find a net that comes with bungee cords to easily install it. You can find netting anywhere from 2.5mm to 6mm thick. The thicker the netting, the less susceptible it will be to tearing. A 6mm thick net may cost you twice as much as a 2.5mm thick net, but you won't have to replace it for a much longer period of time than you would a thinner netting.
Pole Maintenance
How should I keep my lacrosse goal well maintained?
Lacrosse goals with traditional steel poles might eventually rust. It's a good idea to keep organic material away from the base of your steel lacrosse poles, which could begin to deteriorate or corrode if exposed to excess grass, litter and sundry debris. Lightweight, portable practice lacrosse goals will not usually have as long a life as permanent lacrosse goals with squared off, welded corners and thicker steel pipes, so if you are using a collapsible practice goal, be prepared to replace it sooner than you would a sturdy, competition-grade goal.