Posted by admin on Jan 16th 2022
Should I Get a Portable, Permanent or Semi-Permanent Soccer Goal?
Shopping for a new soccer goal? If you are, the dilemma over whether you should opt for a portable soccer goal or a permanent goal is one that requires some thought and consideration. Your decision ultimately will depend on your needs, your budget and playing space.
Portable Soccer Goals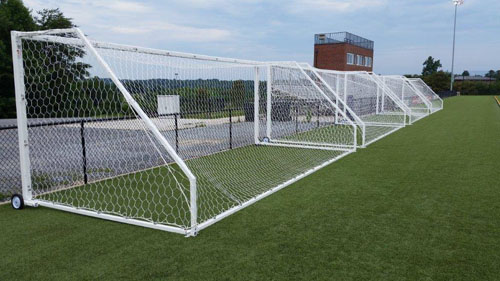 Portable: If your primary needs for a soccer goal are to practice and train with, or to play on public fields where you are not allowed to install permanent soccer goals, portable soccer goals are not only preferable, but might actually be mandatory. Requiring simple anchors or weights that can enable temporary installation, portable goals can then be removed when the practice or game is over. Portable goals come in all sizes, designs and prices, whether you are looking for an entry-level, low-cost model to use for basic training for youth players; or a more high-end, full-size tournament-style goals measuring 8 feet by 24 feet.
Permanent Soccer Goals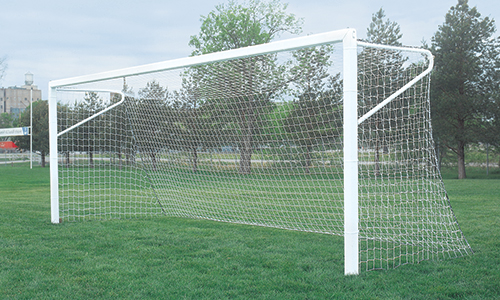 Permanent: These units are installed in the ground and are permanently imbedded in a concrete footing. Permanent soccer goals boast better durability and stability while retaining important safety features that parents, coaches and players can rely upon. Permanent goals are made to withstand a lot of heavy, extensive use and are built with sturdy aluminum frames and in-ground footings. While permanent soccer goals might not be the practical choice for backyards due to the expense as well as the space they require, they are a strong choice for school fields, club teams, stadiums, professional or college teams and any fields that are dedicated to soccer only.
Semi-Permanent Soccer Goals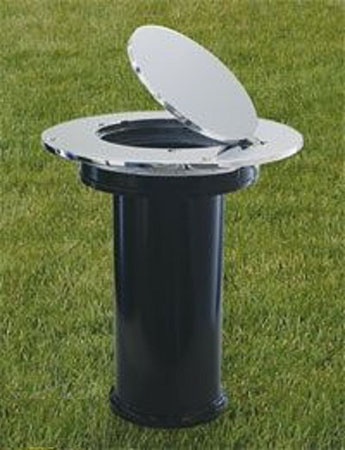 Semi-Permanent: These units are exactly the same as their in-ground counterparts, except they have the added feature of a removable sleeve. The sleeves are embedded in a concrete footing. This allows the goal face uprights to slide in and out, making the soccer goal removable from the ground. This feature is particularly useful for fields where other activities take place and also makes mowing and field maintenance easier.