Posted by admin on Jan 21st 2022
Soccer Goal Care and Maintenance Guide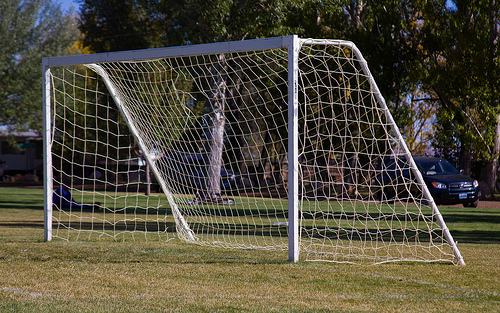 Once you purchase and install soccer goals on your own pitch or in your backyard, do not make the mistake of forgetting to maintain and properly care for your soccer goal. Improper attention to existing soccer goals could lead to critical breaches of safety, and that's a cardinal soccer sin whether you are dealing with youth players or adults.
Yearly Maintenance
What kind of yearly maintenance should I be doing on my soccer goal?
Check over the unit once a year for any loose hardware, tighten as necessary. Replace any missing or damaged hardware as needed. We recommend you check the net attachments to make sure all are in place. Missing or damaged clips can result in damage to the soccer net. Check the structure for damage to any metal parts and repair or replace if needed. Check the net for wear and tear. Nets are particularly susceptible to damage due to children climbing on them. If you have a portable soccer goal, check over the wheels to make sure they are in proper working condition. Do not store you portable soccer goal while in the transport position. Excess stress from standing permanently on transport wheels may cause premature stress to corner joints. Finally, check over the finish on you goal. Once a year touch up to any of the paint will keep your soccer goal looking new, year after year. Always make sure portable soccer goals are anchored properly to prevent risk of tip over.