Posted by admin on Jan 3rd 2022
Volleyball System Care and Maintenance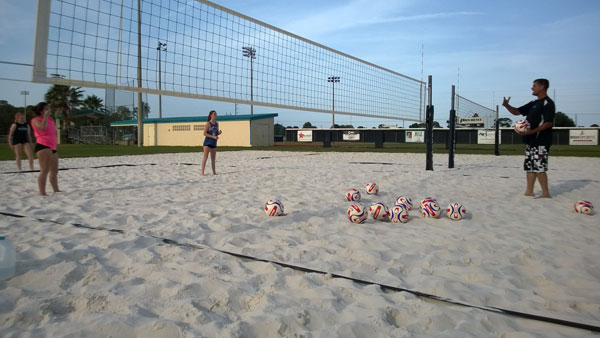 Whether you are a serious volleyball player or just one who enjoys the sport recreationally, the right volleyball system is out there for you. Competition volleyball systems are made from rigid steel, aluminum, titanium or carbon fiber poles that provide net tensioning that is as tight as a bowstring. They are lightweight and easy to move around and will require the least amount of maintenance, making them the systems that are likely to last the longest. Recreational volleyball systems for parks, playgrounds or yards are more economical but not quite as sturdy, and portable volleyball systems offer the ultimate in convenience when you cannot install floor sockets and need something movable and handy.
Court and Net Components
What are the different court and net components in volleyball?
The different parts of a volleyball system that might require maintenance or eventual replacement include the net antenna, which can be screwed on or fastened with Velcro, net tension straps made of Velcro that provide additional tension to help secure the volleyball net to the standards, cable padding made of split foam, and net-tighteners that hold and apply tension to bottom of net to improve net play. Poles supporting the net come in several materials that withstand tension. Making sure that the system you are considering has sturdy and long-lasting poles on your park or beach volleyball system can make a huge difference. These systems are more expensive, but are built to last longer and will not need to be replaced due to wear, which is a big differentiator when compared to the flimsier net systems found at some retail stores.
Accessories
You can also accessorize your volleyball system with custom pad lettering, net cable covers, drill carts, ball carriers and more.
What are some must-have volleyball accessories?