Posted by admin on Jan 15th 2022
Choosing the Right Lacrosse Goal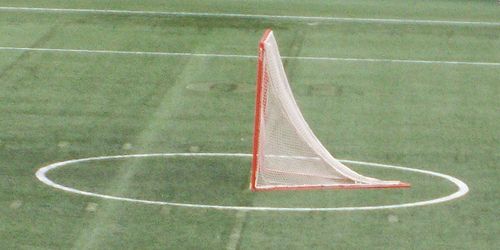 Lacrosse is a sport whose popularity continues to grow by leaps and bounds, as more high schools launch varsity programs and more youth organizations develop lacrosse leagues. More sports-oriented folks than ever before are shopping for the right lacrosse goal for their league or their team. Which lacrosse goal is best suited for your needs?
Make sure you focus on these three variables when you initiate your search for the right lacrosse goal: 1) Its size and dimensions; 2) the distinction between official lacrosse goals and practice lacrosse goals; and 3) whether a portable lacrosse goal is a better fit for your situation.
What factors should I consider when buying a lacrosse goal?
Size Matters
Size: Regulation goals for youth leagues, high school or colleges measure 6' x 6'. Nets are sold by diameter or netting in sizes 2.5mm, 3mm, 4mm, 5mm and 6mm. Most goals include a net that measures 2.5mm or 3mm. The only time you would ever require a different size of lacrosse goal would be for indoor lacrosse, which uses a goal that is 4 feet tall by 4 feet wide.
Net Usage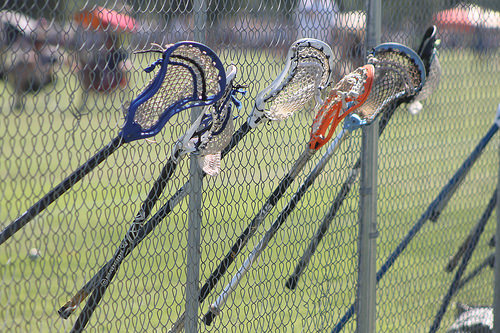 What's the difference between an official lacrosse goal and a practice goal for the backyard? Net Usage: Official lacrosse goals have squared off welded corners, as opposed to the rounded corners on lacrosse practice goals. Official lacrosse goals employ thicker steel pipes that are between 1.75" and 2" in diameter, while lacrosse practice goals have 1.5-inch steel piping. Official lacrosse goals are very heavy, often exceeding 100 pounds, and are made with sturdy, high-quality metal that is not characteristic of the more cost effective materials used in the manufacture of lacrosse practice goals.
Lightweight portable, collapsible lacrosse goals that fold up enable you to cart your lacrosse goal around just about anywhere you go. It's a handy thing to have for anybody who might want to move the goal to different spots in their yard or even to transport it to practices. These portable lacrosse goals usually fold up in a snap so that moving them from place to place is simplified. You can find practice goals that weigh as little as 15 pounds but which still feature rust-proof steel that will last a long time, even in adverse weather conditions. Official lacrosse goals that are heavier often are not foldable.